POWERING THROUGH THE PANDEMIC
A Message From the All GIRLBOSS Crew at Wotter
CoVID cannot suppress our love of swimming!
We are observing all safety protocols in fulfilling orders.
Stay Safe, Stay Sane... Stay Strong SwimHERs!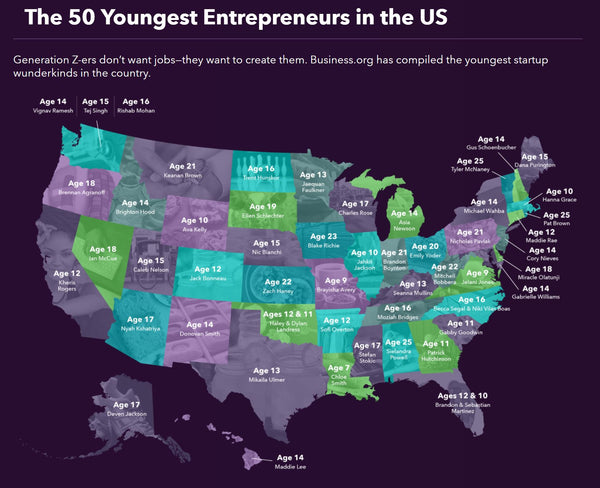 Wotter Founders Named in Top 50 Youngest Entrepreneurs in America
Wotter's Niki Vilas Boas and Becca Segal of Raleigh, North Carolina are causing quite a splash.  Like some other Generation Z-ers, they don't want jobs—they want to create them. Business.org has compiled the youngest startup wunderkinds in the country and Wotter's teen founders are on the list!
The Whole Story
Successfully funded on kickstarter!
See the Video that Started a Revolution
Niki and Becca set out to change the world of swimming one backer at a time.  They started with nothing more than a prototype, but by January of 2018, they successfully raised over $36,000 through crowdfunding so they could make their vision a reality.
Testimonials
As a former swimmer, Olympian and 4 time World Record holder I just wanted to say, I love this! My parka was my favourite clothing piece when I was on deck and I love that these young ladies are making something that looks awesome, and is super functional for girls. 

Annamay Pierse, Olympian
Designed BY girl swimmers FOR girl swimmers
Meet Wotter Cofounders Niki and Becca
Hi, we are Niki Vilas Boas and Becca Segal.  We founded Wotter to validate and elevate the role of girls in competitive swimming.  We are high school swimmers who believe that girls deserve to have choices in swim gear that reflect their personal style.  We feel that being able to express ourselves by our choice in gear gives us confidence on deck and in the water.   We wanted all female water athletes to have that choice.  Stay tuned as we develop high performance, high style, confidence-building options for women and girls in water sports.
Teen Entrepreneurs Revolutionize a $20B Swimwear Industry
July 26, 2018 /PRNewswire/ - Staying in sports is less likely for girls like Niki Vilas Boas and Becca Segal. The statistic is that twice as many girls leave sports in high school as boys. Niki and Becca are 16 year old swimmers turned entrepreneurs who want to change that statistic by empowering female athletes and inspiring them to stay in sports into adulthood.  
Read The Full Story